Thank you for your interest in the software!
The Nissan DataScan I software including the PayPal fee is $51.15 AUD. (Email us for group buy discounts)
Registered users are provided with two activations. For example a laptop and a desktop PC.
Please test connection with unregistered software before purchasing the license. If you are able to connect to your car's ECU, the remaining functions will also work if supported by the ECU. We are unable to process refund requests once the software is activated.
If you are ready to purchase the software please provide a registration email address and password then proceed with the payment. Once the transaction is successfully finalised, you will be able to activate the software via the online registration system.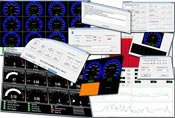 ---
Have you got a consult adaptor?
If you would like to purchase an adaptor + software package please contact one of the distributors below: