Support
1. I'm trying to connect to my car's ECU but I get an error message "Unable to open COM1".
The COM Port number that the NDS III software is trying to use is invalid. A COM Port number was assigned to your adaptor by the driver at the time of installation. This COM Port number will need to be entered in the NDS III software under Settings->Communication.
If you don't know what Com Port number was assigned to your adaptor you can find in Device Manager under "Ports (COM & LPT)".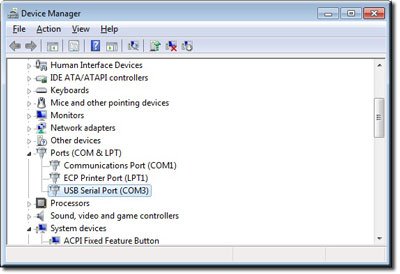 ---
2. I'm unable to connect to BCM, TCM, ABS or SRS control module but I can connect to my ECM (engine ECU).
Some Nissan cars use CAN bus for diagnostics of the engine ECU (ECM) but still use the k-line for diagnostics of other control modules. NDSIII does not support diagnostics over the k-line. A wiring diagram is the only sure way to identify what communication line the ECU is using.
---
3. I can not login to members section to generate my activation key.
If you haven't provided a registration email address and password at the time of purchasing the NDSIII software please contact us on nissandatascan@yahoo.com with a proof of purchase. We will manually setup an account for you.
If you simply forgot your password, use the Forgot Password link on the login page to retrieve your password.
If you don't have access to your registration email account any more, contact us on nissandatascan@yahoo.com to update your account.